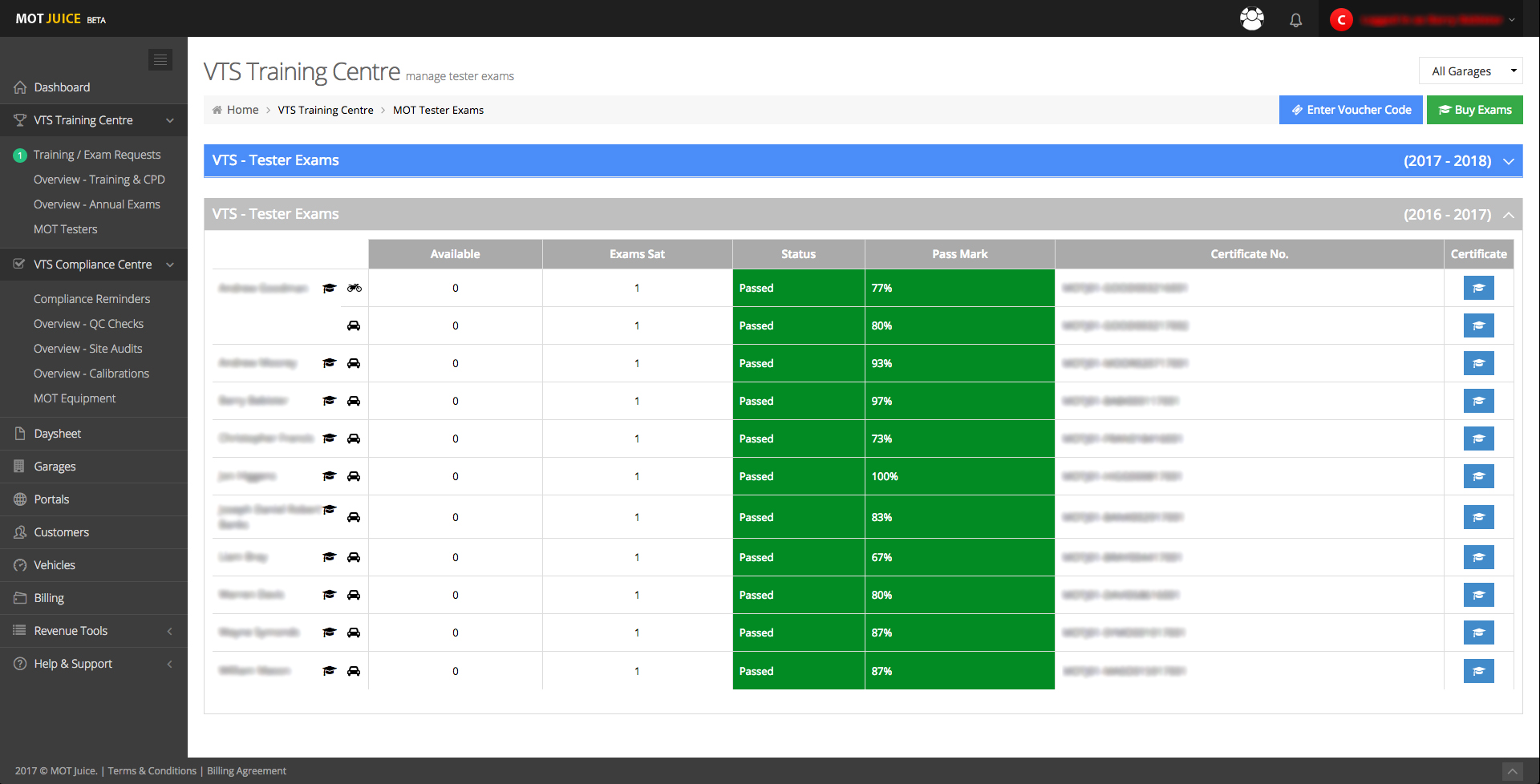 This will make your work life much quicker, and will save you money at the same time.
MOT Juice is designed to give you an open top view of all your VTS stations, with the advantage of being able to track them remotely on any mobile device.
As I am sure you know, all MOT Testers must do a minimum of 180 minutes training and sit an annual exam as per the DVSA requirements on 1st April 2016.
The MOT Juice system has been designed so that you can view all your tester's annual training and assessment information, across any number of stations from 1 to 100,000 sites, from wherever you are.
We have some of the biggest names in the industry on board with us such as Eden Group, and they are enjoying the benefit of the MOT Juice hassle free and straight-forward system.
We believe MOT Juice will be the next best thing for all MOT Test stations as it has been designed by an MOT Tester, so we are one of you and we know what makes life easier for you.
Give one of the team a call and we can arrange a time to come and show you just how much we can help you.