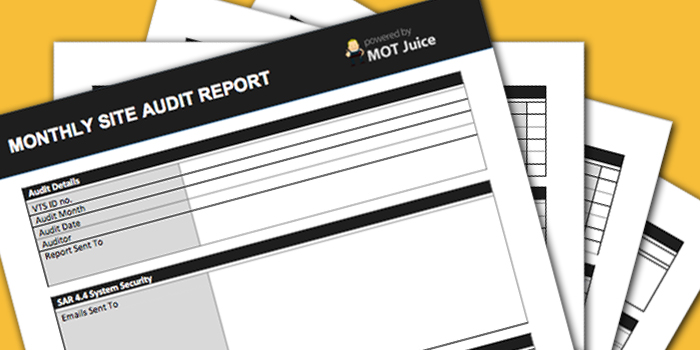 MOT Juice Has Some New Features!
Here at the MOT Juice HQ we have been super busy forever tweaking an improving the MOT Juice software for your needs. Below is an overview of our most recent changes:
1. You will now see when you log in to your account that the circle and letter next to your name (as pictured below) has now changed for the orange "M":
| | |
| --- | --- |
| | This shows that you are logged into your client account which allows you to see the overview of all your testers training, complete QC checks, equipment calibrations, authorise additional module purchases and view invoices. If you have multiple garage you can also see an overview of all your garages. |
| | This shows you that you are looged into your garage account. The garage account is able to do the same as the client account unless you are the owner of multiple garages. If you are, the garage account is to be used by each garage to view only their data. |
| | This shows you that you are looged into your testers account. Your testers account allows you to complete your CPD training, annual exam and request additional modules. |
This is it to help the garage owners which will have more than one account for the MOT Juice system to easily identify which account they are logged into; as for small VTS's the manager is often also a tester.
2. Monthly audits are here!
| | |
| --- | --- |
| | The MOT Juice system now has a built in Monthly Audit feature to allow you to conduct your own site assessment to see how you would perform in relation to a DVSA site audit. This accessible from your garage account |
3. And last but not least, our support tickets will automatically close – but still be available.
Once you have viewed your support ticket, you will be able to reply to it, or close it if the issue is resolved. Now once you have read this support ticket, and not responded to it within 72 hours after reading, it will then be automatically marked as closed.
Of course once the ticket is closed you can still access it for reference under the "closed tab":

Want to see more? Login to your MOT Juice back Office now by clicking here.
Not registered with MOT Juice? Sign up here.