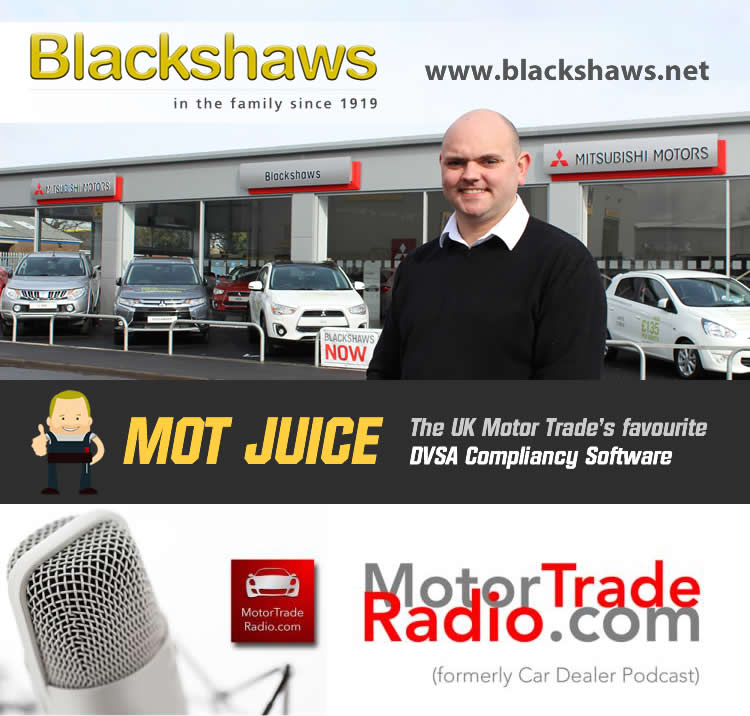 Hear what Blackshaws of Alnwick & Morpeth Say About MOT Juice.
On Saturday 6th December, William Blackshaw, MD of Blackshaws of Alnwick was interviewed live on air by the chaps at the brilliant and informative MotorTradeRadio.com. (our new favourite radio station!)
Listen to what this respected MD of this 100 year old Automotive Business started by Williams Great Grandfather in the North of England feels about the MOT Juice System and how he has implemented MOT Juice into his 2 large and successful dealerships.
Try the MOT Juice DVSA Compliancy System for yourself for FREE and see why Blackshaws are so happy with the way the MOT Juice system has transformed their MOT Business and completely removed the burden of being compliant with all the new DVSA training, CPD and annual assessment regulations.
Got Questions? - Call us on 01293 911120 where one of our crack team of MOT Juice customer service assistants will be delighted to answer any questions you may have; lines are open Mon- Fri 9am-5pm.
Call Us Today And Make achieving DVSA Compliancy, CPD, Annual Training, Annual Assessments and carrying out and tracking Calibrations, QC Checks, Monthly Audits a complete Breeze!