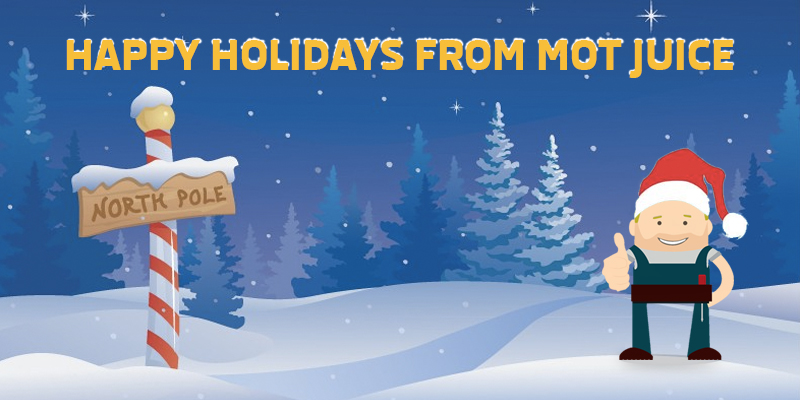 What a year 2016 has been!
With Christmas around the corner, here at MOT Juice we thought we would take a look at how far we have come in the last year.
A server move, a new product and countless of updates here are some of our highlights from 2016:
• 669 new MOT testers using the system;
• 2804 CPD training modules have been completed;
• 165 testers have passed their annual assessments;
• 2606 duplicate MOT certificates generated;
• 718 support tickets opened and resolved;
• 1323 coffees consumed in our office;
• 87 Kinder eggs devoured...

...And a barking mad new Managing Director: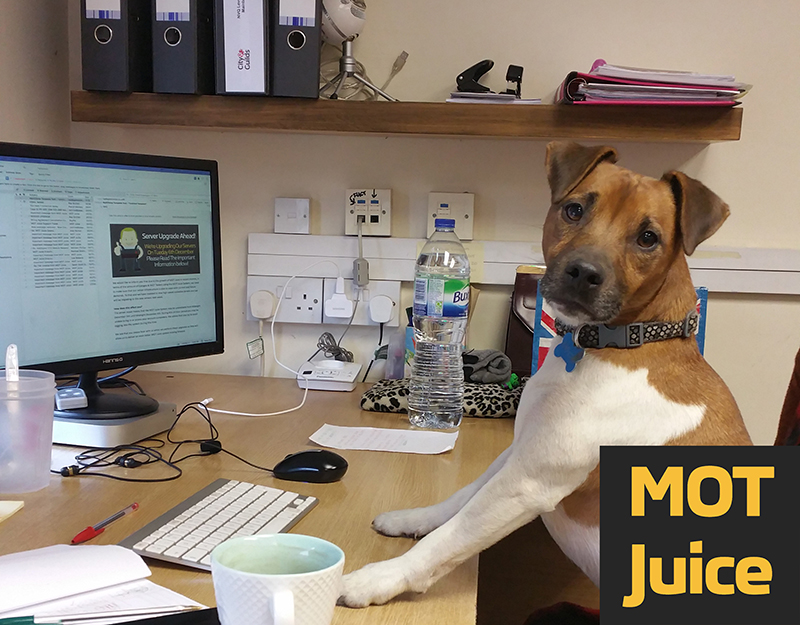 From all of us here at MOT Juice, Merry Christmas and a Happy New Year.