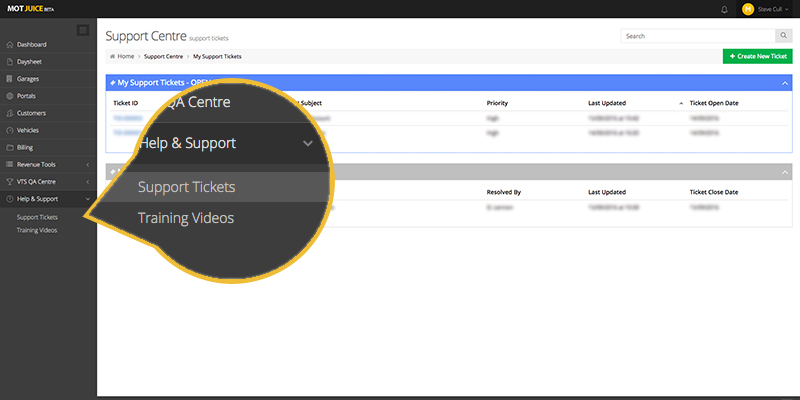 New Support System: You asked, we delivered.
Gone are the days of waiting on hold to have your question answered. Simply open a ticket in our new Support System, seamlessly integrated in your MOT Juice back office.
Our newly revamped "Support Ticket System" is here! It's the latest step in our mission to help your garage save time that's better spent elsewhere.
Live Ticket notifications.
You'll be the first to know when our support team have responded to your support request. You can also monitor your ticket status straight from your back office - No tracking number necessary.
A picture is worth a thousand words.
Struggling to put your query into words? That's OK, our new Support system allows you to attach pictures, documents and invoices to your ticket to help explain what you're experiencing.
Not sure what you can ask us?
You can use the support system for a range of different topics which include, but are not limited to:
– Billing & Invoices;
– Equipement & Calibrations;
– MOT Juice Services;
– Tester Training Modules & Assessments;
– QC Checks;
– Lost MOT Certificates.
Want to see more? Login to your MOT Juice back Office now by clicking here.
Not registered with MOT Juice? Sign up here.