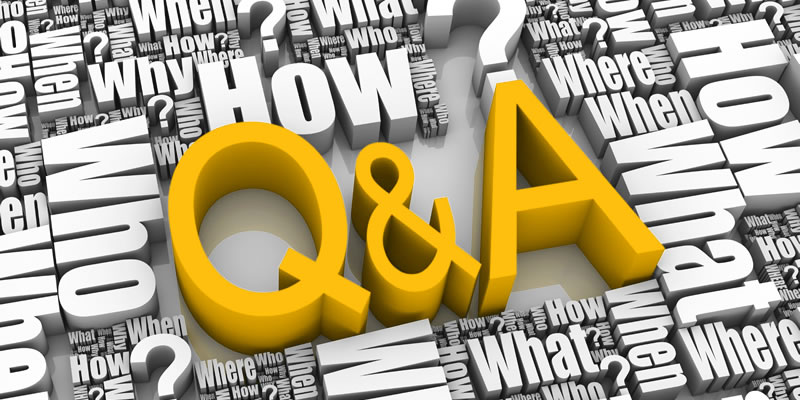 F.A.Q.
Overview
1. What is MOT Juice?
Complete management control in all areas of compliance to DVSA requirements.

Since Special Notice 12:18 was issued on 12th November a new method of calculating MOT risk of non-compliance for every tester and VTS was introduced by the DVSA. This is to allow the DVSA to measure risk of non compliance of a VTS to the standards and requirements of an MOT test and to ensure that procedures are in place to support MOT testers to ensure the correct outcome of a MOT for every vehicle.

MOT Juice is a suite of management tools to help you manage, record and improve your VTS Red Amber Green (RAG) score and provide one place for you to log QC Checks, Site Audits, Equipment Calibrations.

It also provides compulsory annual training and continuing professional development modules and annual assessment exams. It records progress of each tester in completing their training and CPD and the results of exams allowing you to see how each tester is doing.

In 2012 Barry and his team began refining their online customer acquisition methods with a target of moving completely away from traditional advertising methods. This sowed the seeds of the MOT Juice system we see today.

Since then MOT Juice has evolved into a highly specialized web based customer acquisition system, which is now driving many new MOT customers to garages. MOT Juice is now available at any VOSA approved MOT testing station.
2. Who are MOT Juice?
The MOT Juicers are a dedicated bunch of coders, MOT Testers, a couple of sales bods and telephone support crew. We own and operate a successful MOT and garage business. You have the same challenges we face on a daily business and we make sure we are the guinea pigs for any new development.
3. What does MOT Juice do?
MOT Juice allows you complete quality management control over all areas of VTS compliance to DVSA requirements. This means you can operate your MOT business secure in the knowledge that as long as you have fully engaged with the MOT Juice system you are totally prepared for a visit from your VE and can demonstrate to them that you keep all records correctly and up to date.
4. Will MOT Juice work for me?
MOT Juice has been designed and developed to work with all types of MOT businesses ranging from small business owners to large national brands.
5. Is there anyone I can talk to?
Our friendly support team are always on hand to help with any of your queries. Feel free to give us a call or send us an email. You can call our team on 01293 911 120, or you can email us at info@motjuice.co.uk.
6. Do I need to download anything?
With MOT Juice, there is nothing to download and nothing to install. Our software is completely cloud based meaning it is accessible anywhere at any time so long as you have an internet connection.
7. Is there a contract?
No. With MOT Juice, you only pay for the services you want to recieve for as long as you want to receive them. We don't tie you into a contract and you can cancel at any time.
Annual Training
8. How much does the training cost?
MOT Juice offeres a variety of training packages to suit your needs. Our training packages start at just £7.99 per tester per month or just £60.75 per tester per year.
9. How long is the training?
The DVSA require all MOT Testers to complete a minimum of 3 hours of training each year between 1st April and 31st March. Every 5 years, a tester should complete 16 hours of training.
10. When do I need to complete the annual training?
All testers need to have completed their 3 hours of training before 31st March each year.
11.What happens if I don't complete the training on time?
Failure to complete the DVSA required training in a given year may subject the MOT Tester to suspension from testing by the DVSA.
12. How do I record training?
With MOT Juice, all your training is logged automatically on our systems and recorded into a DVSA approved template. This means that you don't need to worry about recording any of your training as it is automatically done for you.
Annual Exam
13. How much does the exam cost?
MOT Juice can supply you with your annual MOT assessment for just £34+VAT.
14. How long does the exam take to complete?
Each exam is made up of 30 multiple choice questions with a time limit of 60 minutes. If you fail to complete the exam within the 60 minute timeframe, the exam will automatically stop and record your results.
15. When do I need to complete the annual exam?
Every MOT Tester will need to complete the annual exam before midnight on March 31st each year.
16.What happens if I don't complete the exam on time?
Any MOT tester that does not complete and pass their annual exam before March 31st will be subject to suspension from testing by the DVSA.
17. Can I pause the exam and finish it later?
Yes. With MOT Juice, you are allowed to pause your exam as many times as you need to. Pausing the time will stop your exam timer and allow you to continue at a later date or time.
18. How do I update my MTS account with my exam certificate?
With MOT Juice, your exam result will be automatically published to your DVSA MTS (MOT Testing Service) account. This means that you don't need to manually record your result as this will be done for you.
Pricing and Payment
19. How much does an MOT Juice subscription cost?
MOT Juice offers a range of different packages to suit your business needs. Our Training and exam packages start from just £7.99 per tester per month or just £34 per tester per year. Our DVSA Compliance Suite is offered free for 30 days with all new subscriptions and is then billed at the retail rate of just £54.85 per year thereafter.
20. How does the 30 day free trial work?
You can open an MOT Juice account free for 30 days as part of our 30 day free trial. This will allow you to use the MOT Juice system completely unrestricted and free for 30 days including training and CPD for your testers. You'll be required to add a payment card to your account so you can upgrade your free account to a paid account if you choose to at the end of your free trial.
21. What happens after the end of the free trial?
Once your 30 day free trial has come to an end, you'll have the option to choose whether or not to continue with MOT Juice on a paid subscription. You'll get to select the package that is best for you and your preferred payment plan. MOT Juice will not automatically bill you at the end of your trial period.
22. Can I get a refund?
All our software is covered with a no refund policy. If for any reason you wish to speak to one of our support teams regarding an invoice, please call us on 01293 911 120.
23. I'm not sure which subscription I need, can I speak to someone?
Yes. Our team have worked with garages just like yours and are always willing to help you pick the best MOT Juice subscription that fits your business. Simply call us today on 01293 911 120 to discuss your requirements, whether you're a small business or a large corporation, we're here to help.
24. I have a discount code, how do I claim it?
All MOT Juice discount codes can be redeemed on our subscription customisation page by entering your code in the Promocode box.
25. Which forms of payment does MOT Juice accept?
MOT Juice accepts payment from any UK and Ireland recognised debit/credit cards including American Express. Upon signing up to MOT Juice, you'll need to provide a nominated debit/credit card which you want your payments to come from. MOT Juice will bill this card for all future invoices. You can change your nominated payment card at any time.
26. Can my company pay by purchase order or receive invoices?
We do not accept payments by purchase order, however, any invoice generated by our system will be emailed to you or your billing contact automatically when an invoice is raised. You can access all your past and present invoices from your MOT Juice account.
27. How does MOT Juice bill me for invoices?
MOT Juice will collect payment from your nominated payment debit/credit card you provide when you sign up. All payments are secure and encrypted across our servers and your data is handled with utmost security.
Privacy
28. How secure is my data?
All your data is hosted on MOT Juice secure servers and we never sell your data to third-party companies.
29. Who can see my email address?
Only you and employees of your company will be able to see your email address. MOT Juice can also access this data in the event that we need to contact you.
30. What does MOT Juice do with my data?
MOT Juice uses your data to understand how much training your testers are completing. Some of our products can also analyse parts of your data to understand more about you and how we can offer you tailored products and services.
31. Can I see the GDPR for MOT Juice?
Yes. You can read our privacy policy here.