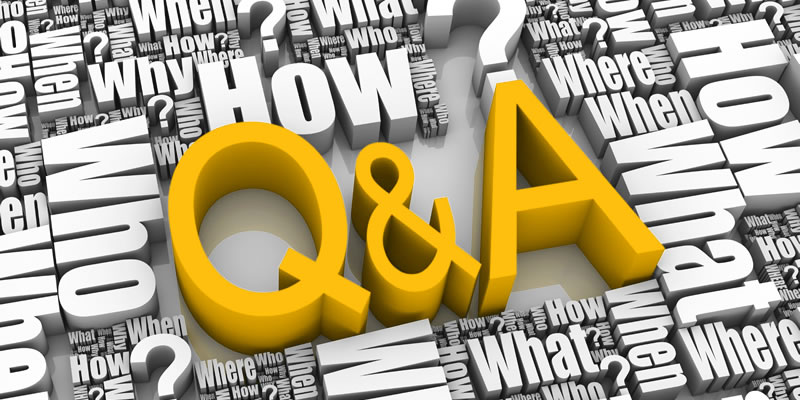 F.A.Q.
How was MOT Juice Conceived?
MOT Juice is the brainchild of Barry Babister, an MOT garage owner with over 20 years experience of running two large independent garages in the Surrey and Sussex area and his business partner who has over 25 years experience in building software systems.
In 2012 Barry and his team began refining their online customer acquisition methods with a target of moving completely away from traditional advertising methods. This sowed the seeds of the MOT Juice system we see today.
Since then MOT Juice has evolved into a highly specialized web based customer acquisition system, which is now driving many new MOT customers to garages. MOT Juice is now available at any VOSA approved MOT testing station.
I don't have time to run another system.
Great! MOT Juice is 100% managed, updated and maintained by our dedicated UK based team. Our in house team will do all the initial set up of your MOT Juice system and work alongside you to create your own custom built MOT system which will take less than 2 hours of your time!
Our in house team will then work on tweaking all the final details and have your Customer Acquisition Portal and Back Office system up and running in as little as 2-3 business days.
What's more MOT Juice allows you to change all elements of the customer facing side of the system including everything from colour, offers and deals to accessing the behind the scenes customer tracking business metrics putting vital information at your finger tips instantly.
Why doesn't MOT Juice charge by CPC?
CPC or cost per click is a service provided by companies such as Google AdWords. It works by charging you a small fee every time a customer clicks onto your advertisement regardless of whether they make a booking with you or they click away 2 seconds later. Our monitored tracking of Google AdWords over the last 18 months has shown an upward trend in costs increasing by 50% to 90% per annum year on year. The downside of CPC is that it can lead business competitors into bidding wars to get the best spot on the search engines. MOT Juice eliminates this by working with Google to ensure organic listings without the need for CPC.
Unlike AdWords we do not charge you by the number of clicks generated. We charge a set flat fee of £5 + VAT for every genuine new MOT customer we generate for you, measured by online bookings, email bookings and phone calls through your own dedicated local phone number provided and tracked by us.
Your system sounds great, but can I afford it?
We've invested tens of thousands of pounds into MOT Juice as well as countless hours to build the system and prove that it works. If you compare this to the time and money you perhaps spend on your own online activities including things like maintenance, updating, hosting and all associated costs of generating new MOT customers online, all of which most businesses undertake without any guarantee of success. Then the very minimal set up fee that we charge for having a highly effective and proven customer generating system like MOT Juice is a small price to pay.
I already use a system, why is MOT Juice any different?
Companies such as "1link", "fix my car" and other similar companies are great for getting you jobs once you have acquired the customer but they do not generate you return customers, nor can they guarantee that you will receive new MOT customers. What's more these companies act as an agent and middle man to your business. They retain the customer and you merely do the work required, this isn't a great strategy for building solid customers based within your MOT/garage business.
MOT Juice on the other hand doesn't act as an agent or middle man we merely bring the customers to your door (day in day out), and these customers are exclusive to your garage. We do not display customer information for all garages in your local area to try and be the first to contact them, we send the customer directly to you meaning that you are dealing with the customer on your own terms and you get to keep them as long as they choose to use you. This above all else sets MOT Juice apart from every other system out there. If that's not a compelling reason to us MOT Juice then we don't know what is.
How is MOT Juice different from other training companies?
MOT Juice is in a different league when it comes to MOT Tester Training and Annaul Assessments. Our system is not like any other currently available on the market providing similar services. All the tester training and annual assessments are availbale through our software and everything your MOT testers do is recorded and reported back to you so you can see exactly how they are ranking in regards to training and annual exams.
Other companies such as ABC and the IMI currently do not offer a similar solution than MOT Juice does. Most of our clients have told us how the MOT Juice software is completely ahead of the game when it comes to other solutions they have tried when it comes to training their MOT testers.
My competitor uses AdWords and they're above me on the Google listings. Surley I need AdWords too?
Google AdWords put its paid advertisements at the top of the search page listings (you can only get there if you pay Google). However our in-depth research of Google AdWords over the last 2 years indicated that people who are looking for local services (such as an MOT garage in their area) are less inclined to click these paid for links as they have learned that generally these do not direct them to what they are seeking.
Savvy web users have also learned that AdWords can often mean higher prices, after all the costs of using advertising have to be met somehow.
Ergo our system focuses solely on working with Google and other search engines organically (without AdWords) and ensuring that whenever a search is made for a local MOT garage in your area you are on page one of Google holding the number one position organically, this is something that we have become very very good at over the last two years of testing and we've built our hard earned knowledge directly into the system for your benefit. Additionally this means we can fix the cost of acquiring new customers for your MOT garage without the extra and sometimes cost intensive Google AdWords.
What's the point of tracking everything?
The creators of MOT Juice have been in the "MOT trenches" for over 20 years so we know all about how to spot opportunities. We've built this incredibly hard-won knowledge into the MOT Juice system which automatically tracks where and how new MOT customers arrive into your business. This in turn will allow you (as it has done for us and other garages) to spot trends and areas in your MOT garage were you might increase revenues and profits. We call this the MOT Juice business metrics and it's a fundamental part of the overall MOT Juice system which puts the MOT garage owners finger on the pulse of his/her business.
Why is it so important for MOT Juice to be compatible with mobile phones and tablets?
Studies show 60% of customers are using mobile phones and tablets to search for local products and services, MOT Juice has been designed from the 'ground up' to work with all makes, models and sizes of mobile phones and tablets. This means that customers are more likely to book when they are out and about as MOT Juice makes it easier for them to do so. The Customer Acquisition Portals we set up for you know what kind of device they are being viewed on and they adapt dynamically to make sure the customer is given the correct path to act on the information before them. This device compatibility has even been extended to the Back Office to allow you, the MOT garage owner, to access vital information and be in control of your business whilst on the move (or whilst sunning yourself on a beach in the Bahamas).
When you're ready to get the MOT Juice system working for your MOT garage, contact us by filling in the form below and one of our friendly staff members will call you back